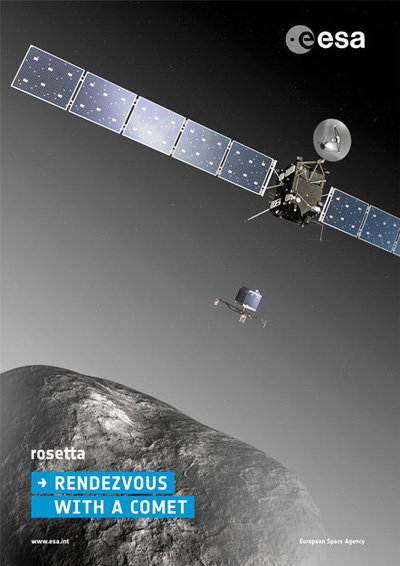 Unless you have been living in a cave recently, you cannot help but know about the outstanding achievement of the European Space Agency (ESA) in landing a probe on a comet speeding through space, more than 300 million miles from Earth.
The Rosetta mission is the result of collaboration between teams of 50 contractors in from 14 European countries and the US, and British high-tech space industry companies* were used to build many of Rosetta's systems.
Rosetta is a ten year mission which launched in 2004, and was woken from hibernation mode earlier this year. Then in the past week it's lander – Philae – left Rosetta and landed on the target comet 67P/Churyumov–Gerasimenko.
You may have heard it in the news, in the papers or in social media – or in all of these. And although it is a major news story, the depth of impact and the nature of the story that's being told is the result of a great marketing campaign.
So how does a box of high-tech hardware grab the World's attention? Here are ten B2B social media lessons we can draw from this success: